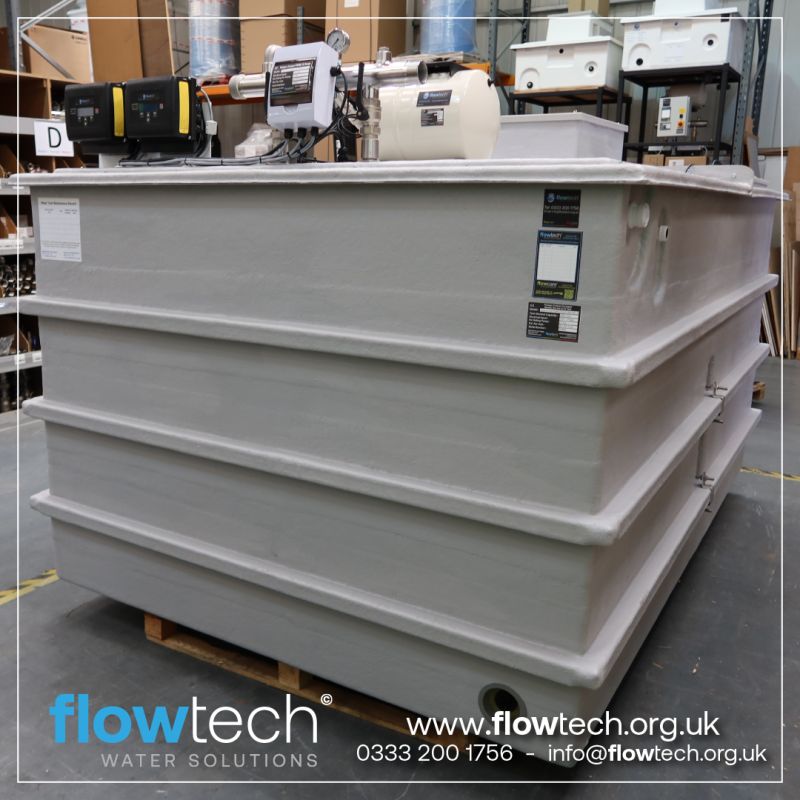 Check out this impressive 9000 litre Flowpac Compact Prime twin pump packaged booster set and CAT5 tank to leave our stores!
Our Flowpac Compact range of booster sets offer the maximum in space saving solutions for boosting water in large domestic and commercial premises, available with AG Air Gap for potable applications and AB Air Gap for CAT5 applications.
Standard tank sizes from 600 litres designed to fit through standard doorway to 3000 litres with other sizes on application.
We can also offer a two- or three-piece tank allowing the set to be dismantled prior to arriving on site and then taken piece by piece to the plant room and then reassembled in the room.
All Flowpac Compact Booster Sets are available in bespoke sizes and are designed to meet the requirements of the water regulations.
Plantroom space at a premium? Contact our sales office today on 0333 200 1756 or info@flowtech.org.uk to see how we can provide a custom water boosting solution.
---