Today is World Engineering Day so we are showing appreciation to our service engineers!
Flowtech Water Solutions are proud to operate a network of Service Engineers located throughout the UK. We pride ourselves on completing a project on time, within budget and never leaving a problem unresolved, or a customer waiting. This quality of service has made us the first choice for our customers.
To learn more about our flowcare division and the services they provide click here.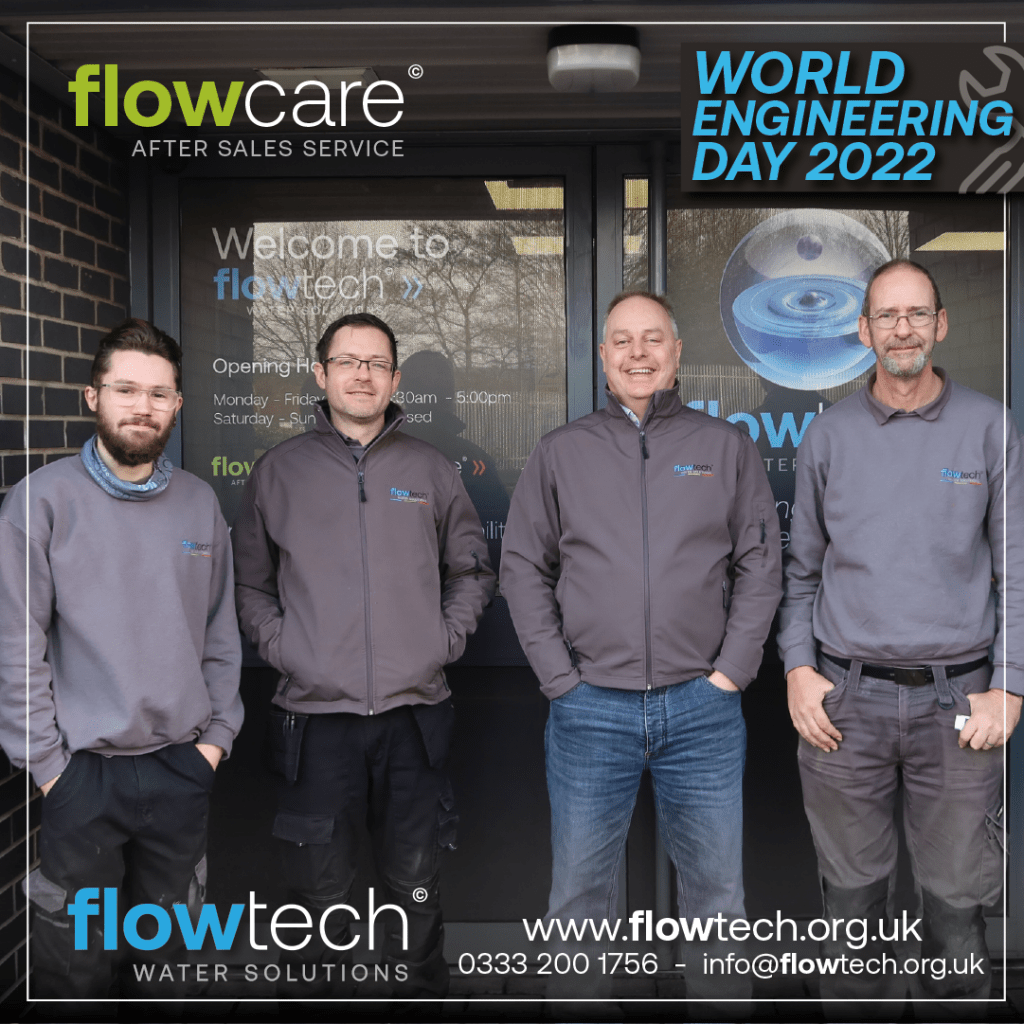 ---